THERE IS A FJORD IN YOUR FUTURE
Today's NFC Exchange Rate:
WELCOME TO THE NORWEGIAN FJORD SOCIETY
Welcome to the Norwegian fjord society & the fjord coin that can pay for some of the services in the fjords, and to support a community free of overbearing administration and filled with a progressive spirit. It all started when Mads Bækkelund bought MV Fjord Visjon to operate happy explorer cruises in the fjords in 2008. Since then a lot has developed, including 2 national and international TV series about the carefree life aboard and in the fjords. We are currently making a pilot for TV season 3 with  Flimmer film  for a deep dive into the life in the fjords with Mads & his friends.
RESPONSIBLE, STILL ADVENTUROUS, NORWEGIAN
Fjord Coin (NFC) is a travel currency that can be used for travel in Fjord Norway, without the company you purchase from having to pay fees and commissions to international companies with unknown speculators as owners. This saves you and your community, and we hope that it will give you better service. 
Fjordcoin is a society-conscious currency and can also be used to invest in ownership interests in responsible projects that challenge large companies.
We make and support smart non bureaucratic solutions and structures, and relate to the local community in which you move. Here you will find the NORWEGIAN ENERGY AS energy drink that makes you healthy and environmentally friendly, and wants to challenge red bull and coca cola www.norwegianenergydrink.no 
You can also buy parts in FJORDBOOKING AS www.fjordbooking.com which provides bus, boat trips and experiences. in the fjords with local travels. Here you can read about the business concept fjordbooking.pdf
All Fjord coins are free to be bought and sold, and will serve as a currency to operate & finance the Fjord community:
·      Bus services between Bergen, Oslo and the fjords. We aim at developing this lines with hydro powered electric buses.
·      Fjord boat services with new explorer vessel
·      New TV series about the fjord community
·      Create and maintain the fjord society with more services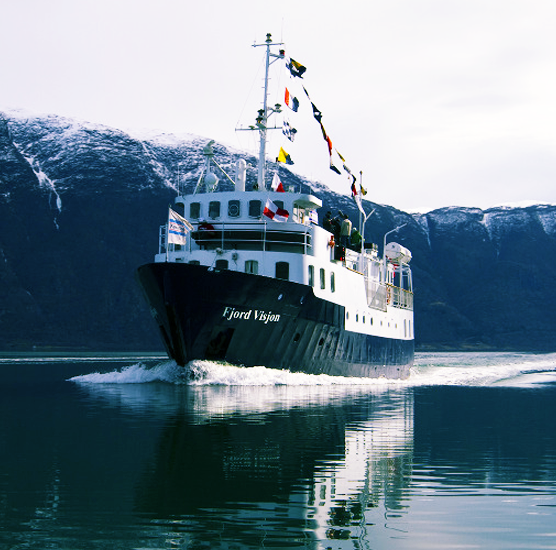 From day 1 (season starts 1. May 2019) you can use NFC on the small fjord boat and the bus company to the founder of the company, Mads Bækkelund on the website Fjordbooking.com
There will also be added bus routes from Oslo to Flåm Sogndal Bergen Stryn and Ålesund, and explorer cruise in Norway that you can order with FjordCoin. We also hope that more tourism companies will eventually sign up, such as hotel and transport companies, and are in touch with several, which also means that you who are out early can contribute to a value increase of Norwegian Fjord Coin.
Everyone with NFC receives approx. 5% discount on these trips in relation to whether you pay with Norwegian kroner and you wish to purchase shares in Norwegian Energy AS or Fjordbooking AS, direct directly to mads@fjordvisjon.com or contact us on phone 9216 3985 to receive an offer to buy shares with Norwegian Fjordcoin.
NB Fjordcoin can be sold out
Donations are very welcome and will be awarded with special trips at cost price announced by email newsletter and gatherings in the fjords, where you will be informed about future prospects and open discussions. There is one newsletter every month.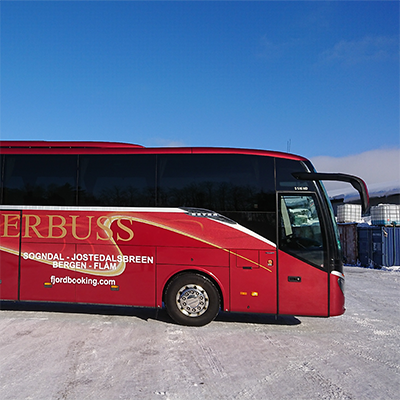 A daily lifeline bus service from Bergen to the Sognefjord, that in 2019 in addition will cover the Nordfjord and Geirangerfjord, all the way up to Alesund and to down to Oslo and its airport Gardermoen. License for the services are already granted by Sogn & Fjordane fylkeskommune, www.sfj.no and it's a no cash bus where you can ride & sail with a simple QR code seamless on your phone.
Fjordcoin is an Ethereum based currency and you can buy and sell fjordcoin here MARKETPLACE. Courses are posted daily on this website.
NFC is owned by Norwegian Fjord Vision Ltd and you can read the contents of "white paper" here ENCLOSURE white paper. It is a total of 500,000,000 NFC, which has a starting value of 1 September 2018 of 0.01 EURO or about 0.1 NOK. 
NFC is not a bank, but a currency that is going to be sustainable and show the way forward. It is therefore of course extra welcome with donations, and everyone with donations receives a monthly newsletter with updates and invitations to lectures and tours. 
Stock options as a reward will be offered to everybody with NFCoin. Funds belonging to NFC in the form of Etherum and cash are weighted between cash and cash equivalents in Norwegian Energy AS and Fjordbooking AS. The accountant is Loftesnes Rekneeskap v / Martin Loftesnes, phone: 91696842 email: martin@loftesnesrekneskap.no
Mads also writes a blog about the development of Norwegian Energy and Norwegian Fjord Coin, which you can read here madsb.net/bloggen
Norwegian Fjord Vision (NFV) established and is the majority owner of Norwegian Energy AS and Fjordbooking AS and can use free funds here. It will be invested in a small explorer ship with 30 cabins to go on active 1-7 day trips in Sognefjord, Hjørundfjorden and Geirangerfjorden, along the Helgeland coast, in Lofoten and Vesterålen and between Tromsø and Lyngsalpene. Everyone with donations and owners of Fjord Coin regularly receives special offers here, with Captain Mads Bækkelund. Fjord coin shall not take risks in new projects but may participate with limited funds to help community-friendly companies challenge challenged companies with new solutions. 
NRK1 has also made 2 TV series "Mission Sognefjord" and "Mission North Norway" where they follow Mads and his team colleagues on their way through the Norwegian fjords, and in northern Norway from Lyngen south to Tromsø to Steigen and Bodø. So far, 16 episodes have been made and have been sent in a number of countries. And more series are planned in which the fairy tales and the values of a non bureaucratic transparent society are in focus.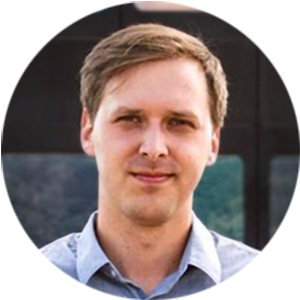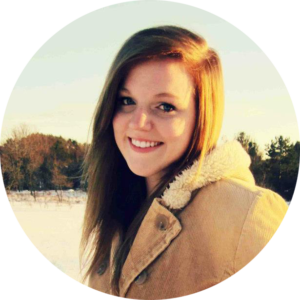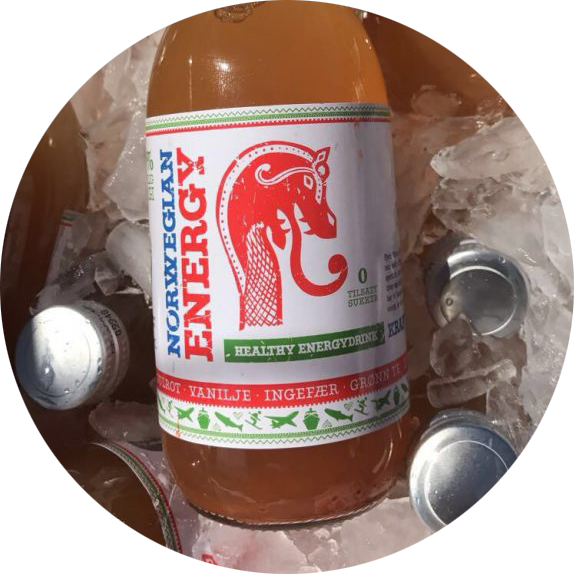 The community is producing its own healthy energy drink, with no added sugar or additives. It's a refreshing alternative to coke & red bull.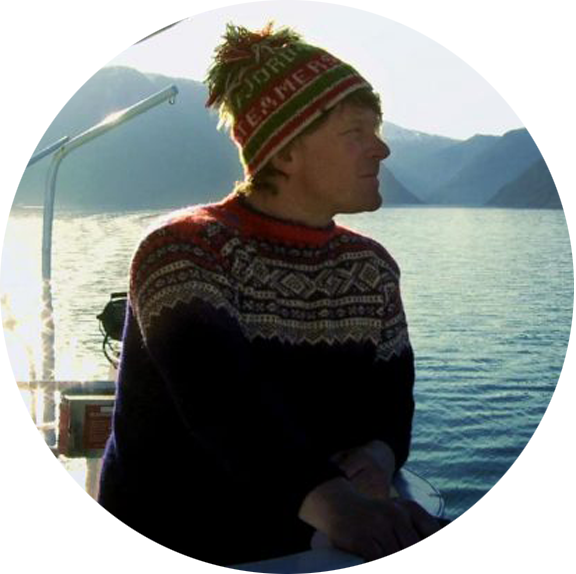 The last 7 years we have produced a 100% wool collection with top hats and sweaters flying the Fjord Visjon brand. They can be purchased here.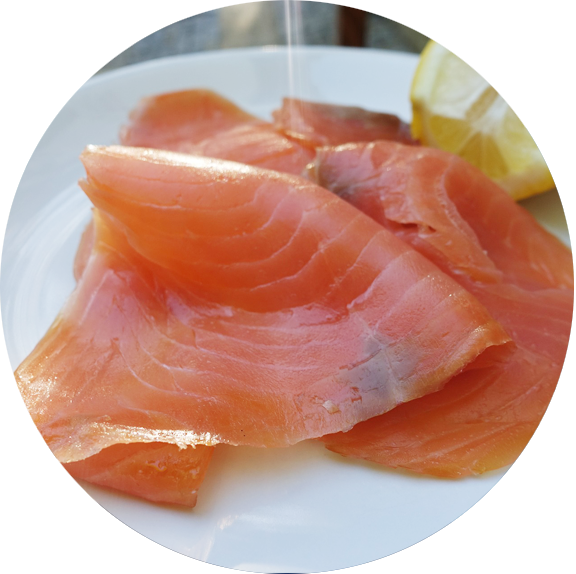 We are also working long term to create a sustainable salmon fish farm with absolutely no waste where 100% are recycled, with no diseases.
Thank you for your interest in Purchasing Norwegian Fjord Coin!
PLEASE CONTACT MADS BÆKKELUND VIA EMAIL TO DISCUSS POTENTIAL TRANSACTIONS.